Hey y'all, umm…funny story here- SO, my husband looooves drinking Starbucks Blonde Roast coffee. Where's the funny part, huh? Well, it's comin!

First and foremost, WHY is the blonde so cool?
Starbucks says:
Lightly roasted coffee that's soft, mellow, and flavorful. 
AND, newsflash, it's even tasty with a lil' cream and sugar! Shocker, right? Thanks Starbucks for the fab tip…NOT! Hehe! Okay, so maybe I'm being a bit Judgy Pants, but (in my defense) I haven't had near enough coffee yet! WHAT'S ENOUGH?? Don't know…my brain is always in this zombie apocalyptic mode of more more more, but instead of thinking flesh flesh flesh, it thinks coffee coffee coffee. (Side note: Typing coffee 3x in a row…not gonna lie, lots of "e" and "f" action). 
Anyways, because we go to Starbucks SO much and (oh, probably should mention) because we go to the same Starbucks SO much and (oh, probably should also mention) because we order the same drinks SO much and (oh, probably should also also mention) because we have the same baristas SO much, we have this running joke. 
My husband always orders a hot blonde (with 2 sugars and some cream, but that's beside the point)! Well, now, instead of ordering a hot blonde, he orders… ME!!! Taaa-daaa!!!

I'LL EXPLAIN!!
One day at Starbucks, my husband thought he'd be (just so) clever and cunning, and order a Kristin (a.k.a. a hot blonde). He walked right up to the counter and said:
"Can I please have a Kristin???" 
The barista immediately smiled and said:
"One hot blonde comin' up!"
Get it? Because I'm blonde and (well, my husband thinks…) hot. I'm still on the rocks 'bout that one, but I'll take it. Servin' up fresh brewed self-esteem, I guess. Seriously though, it was adorable; although a tad bit embarrassing; nonetheless, hilarious ! Make sense? Funny, too, that when his coffee came out, the barista shouted:
"Be careful, this one's extra hot!"
Long story short…yesterday, I went to Target and found this buried treasure: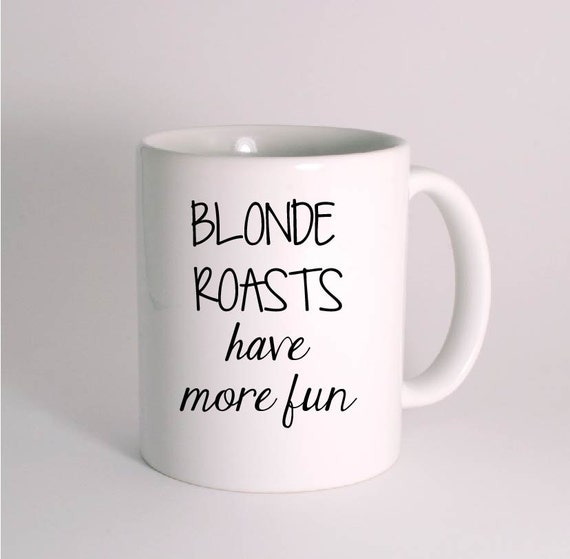 IS THIS FATE OR WHAT??? LIKE THIS STORY??
HAVE YOU EVER ORDERED ME?? XOXO
-Kristin